Сегодня я приведу вам примеры с одним простым русским словом - дверь.
Today I will give you examples with one very simple Russian word - door.


Открой двери.
Open the doors.
Закрой двери за собой.
Close the doors behind yourself.
Что находится за этой дверью?
What is behind this door?
Перед тем как зайти, постучитесь в дверь.
Before entering, knock at the door.
У меня нет ключа от этой двери, я не могу её открыть.
I don't have key for this door, I cannot open it.
Дверь захлопнулась, я не могу попасть внутрь.
The door slammed shut and I can't get inside.
Не стучи дверьми!
Don't slam the doors!
Она захлопнула дверь перед самым моим носом.
She slammed the door in my face (right before my nose).
Кто там стоит около дверей?
Who's standing there at the doors?
Нехорошо подслушивать под дверьми.
It's not good to eavesdrop under the doors.


Powered by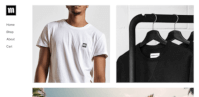 Create your own unique website with customizable templates.