Что такое счастье?
What is happiness?
Где найти счастье?
Where to find happiness?
Мы все стремимся к счастью.
We all aspire to happiness.
Счастье не в деньгах.
Happiness is not in money.
Я думаю, что счастье это выбор.
I think that happiness is a choice.
К счастью, всё закончилось хорошо.
Fortunately, all ended well.
Какое счастье, что ты пришёл.
How fortunate that you came.
Я плачу от счастья, я так рада!
I'm crying from happiness, I'm so happy!
Любить и быть любимым - это самое большое счастье в жизни.
To love and be loved is the greatest happiness in life.
Пусть вам всегда улыбается счастье.
May you be always happy. / May fortune always smile upon you.
Powered by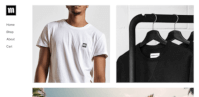 Create your own unique website with customizable templates.