Хорошо спрятанная котлета
Well-hidden meatball

- Здравствуй!
- Здравствуй!
- Гав, ты случайно не хочешь есть?
- Нет, спасибо! Не хочу.
- Совсем совсем не хочешь есть?
- Ни капельки.
- Тогда посмотри, пожалуйста, чтоб никто не утащил мою котлету. Я немножко поиграю во дворе, а потом приду и съем свою котлетку. Ладно?
- Ладно!
- Hello!
- Hello!
- Woof, do you want to eat by any chance?
- No, thank you! I don't want.
- Not at all?
- Not even a bit.
- Then look, please, after my meatball so nobody steals it (drags it away). I will play outside for a while, and later I will come and eat my meatball. OK?
- OK!

- О! Котлета! Котлета! Котлета!
- Oh! A meatball! A meatball! A meatball!

- Гав! Где моя котлета? Ты где оставил её?
- Я её спрятал.
- Молодец! А вдруг её кто-нибудь найдёт?
- Нет, её никто не найдёт. Я её очень хорошо спрятал.
- Да? А куда же ты её спрятал?
- Вот сюда! В животик.
- Woof! Where is my meatball? Where did you leave it?
- I hid it.
- Well done! What if someone finds it?
- No, nobody will find it. I hid it very well.
- Really? Where did you hide it?
- Right here! In my tummy.

- Гав! Гав! Гав!
- Это ты просто так? Лаешь?
- Нет! Это я тебя зову поиграть.
- Иду!
- Woof! Woof! Woof!
- Are you just barking?
- No! I am calling you to play.
- I am coming!


Powered by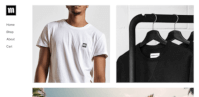 Create your own unique website with customizable templates.